Welcome to Westside Care Center
Sylvia Szleszynski
Administrator
Dear Residents and Families,
I would like to welcome you to Westside Care Center.  Our team of caregivers is committed to enriching the lives of the residents we serve.  More than that, we strive to help and assist anyone that comes through our doors.  We understand that placement of a loved one in an advanced care setting is challenging and our goal is to use our knowledge and personal touch to support however we can.  Compassion is our culture at Westside, through every level of the organization. 
My philosophy as an Administrator has been to do whatever is necessary to assist others.  I bring that philosophy to our dedicated staff here at Westside, and we are looking forward to showing you our capabilities.  Our customer service is a cornerstone that sets us apart from others.  I ensure that any issues are handled promptly and effectively but furthermore, take a proactive approach to prevent problems from arising.  We are able to accomplish this through teamwork and open and honest communication. Continue reading

Specialty Services

iCare Heartbeat
All the latest news, discussion, and updates from the iCare & Touchpoints Rehab team.
I have such phenomenal appreciation for all of the staff. I don't believe you receive enough gratitude and recognition of just how much you are greatly valued and loved for your diligent hard work at Touchpoints. You are the scaffold that keeps this place afloat. And though not everyone is able to express their support to you, please know it is on the minds of all the residents. 
"All staff members were patient and polite and did their best to connect me with my parents despite the stressful and very challenging working conditions. I am very thankful that I could keep in this form in contact with my parents. During my last visit to the United States in October 2019 I also had the opportunity to spend some personal time with my father at Westside Care Center and also had a chance to see and speak with some of the staff members that were involved in taking care of my father. I was impressed how professional and caring the staff members were that I had met. Your caretaking of our parents with their very particular needs in different ways and aspects was an incredible support for my sister and myself in the last months. I knew and trusted that our parents were in good caring hands at Westside Care Center. This was extremely important for me. Thank you once again. May your strength, caring way and perseverance prevail."
~ Heidi Krause, Daughter of Residents (July 2020)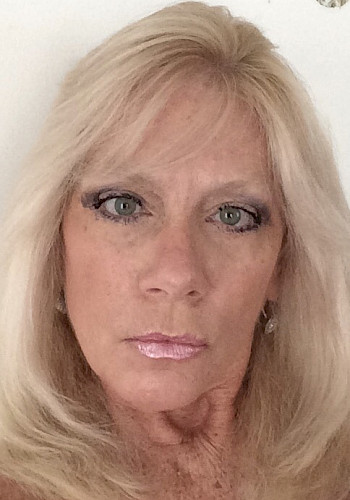 "I wanted to thank everyone, for your kindness and generous of spirit in making my stay here very pleasant. In all honesty I was initially scared, as I didn't know what to expect. In the days that followed, I was greeted with warm, humor, and professionalism. I have realized that I have been blessed to be here, the healing I needed, the therapy in both Physical and emotional have provided the foundation I needed to regain my inner peace. My new strength will carry me into many brighter tomorrows. As I get ready to leave here please know that every person I have made a connection with will never be forgotten. From my heart to yours….sincere gratitude."
~ Donna Gagnon (July 2020)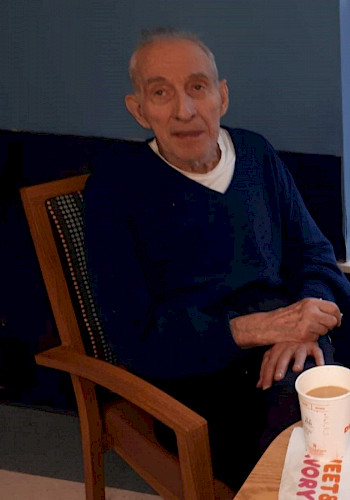 "I am so thankful and appreciative of all the Westside staff members. The last year was extremely difficult for me. I had to make the decision that my parents could no longer live at home. I did not think my Dad could last even an hour without running off. But he did okay! The staff was so patient with his ups and downs. He told me that everyone was very nice. It was wonderful that you were able to place my Mom and Dad together in the same room. From the receptionists at the front desk, the food servers, those cleaning the rooms, nurses' aides to nurses were always polite, friendly and caring. I was able to sleep at night knowing Mom and Dad were safe. All of you helped me through the hardiest days and months of my life, and I thank all of you for that. You all were a blessing to me. Please continue to stay safe during these strange times."
~ Family Member of Residents (June 2020)
"He had very good care there. I visited or contacted him constantly. They told me very good things about Westside and I knew people there so we decided to try it, and we were happy with his care there. He is independent and wanted to live on his own. I appreciate the people there. Everyone was so friendly and very nice. I liked the care. There were no problems. I liked Elvis in the kitchen and June, the nurse. From the CNAs to the therapy department to the social worker, everyone was good. As far as I could see, everything was fine. They were very cordial at the front desk. The room was always clean, and his clothes washed. There were no problems. I would bring him back there if he needs it. I would say that it is a very nice place with a nice staff. They are family friendly."
~ Sister of Patient LA (September 2019)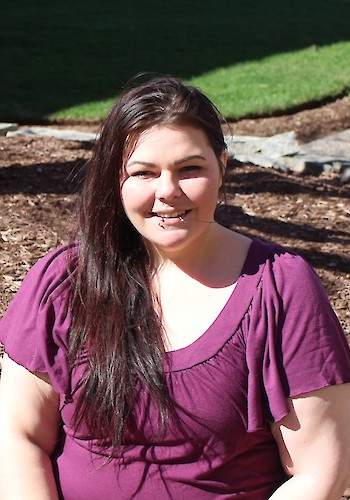 "When I arrived at Westside Care Center, I was broken. I was broken physically from a major car accident, but was also broken emotionally and spiritually. I had been in recovery and sober for over a year when this happened, and had just been starting to rebuild my life. I was full of anger that this happened to me and I couldn't get over that anger. My recovery continued to be of utmost importance so when I found out that there was iRecovery groups and individual counseling in that area, I was really, really happy. Slowly I got stronger thanks to the amazing physical and occupational therapy team that worked with me every day. As I worked on myself through the groups, I realized that this accident didn't have to stop my life or change who I was. I learned to live with it and that I still had value. I learned to let go of some of the anger, and learned that I could channel it positively and began to advocate for the other residents. I am still sober, picked right up where I left off, and have done tremendous work on myself. It started at the Westside Care Center, where I was pushed to succeed, and was loved and valued until I loved and valued myself. I am grateful for all of the support I got not only with my accident recovery, but in being able to continue my substance use recovery as well. This place is truly one of a kind!"
~ Melissa Maichack (April 2019)
"My brother was recently at Westside. It brought me a great sense of peace knowing that he was being cared for well; that boundaries were set and followed for his own benefit and the welfare of others…The staff were fabulous. Thank you, thank you for all that this facility does on a daily basis to care for this community. They are angels of strength and compassion."
~ Sister of Patient SM (February 2018)
"I appreciated everything about them. I liked the compassion. They did good with the timing and dispensing of medications. They are right on point. They gave me extra food. Jackie, the supervisor, was the best. I also liked Anna and Nicole, the aides. I loved every one of them. They were right on point with everything, every one of the staff members on every shift."
~ Patient MF (September 2017)
"I want to say thank you to my nurse Dalia, she takes good care of us. She was always alert and attentive to our needs. She really cares about doing a good job. I appreciated all that she has done for me and the patients on the unit. We all wanted to nominate her for Nurse of the Month. Many of the staff take the time to focus on the things that are important to us. This is important because what may be a small concern to some may be a big concern for others. I am happy with the care I got at Westside Care Center. This is the best experience I have had at a nursing home thus far. My family who visits often also expressed how pleased they are with this facility. I would absolutely recommend Westside to others."
~ Patient JC (Sept 2017)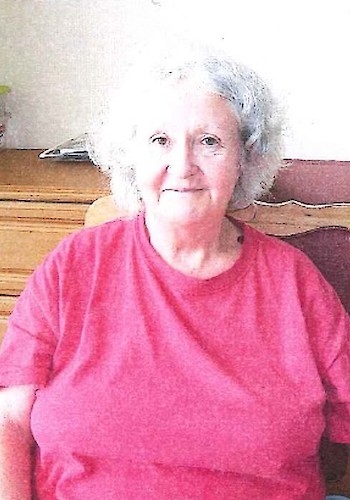 "The staff at Westside were very good to me. I felt very safe and well cared for. I am more than satisfied with all of the services I received here. I loved the physical therapy team, they were very motivating and got me back on my feet. My iRecovery counselor Edwin is excellent, and is a good person, so kind and caring. The iRecovery program helped to cope…and I feel much stronger because of it. I truly feel I am ready to go home and be successful."
~ Colleen Depaoli
"I had never been to a nursing home before Westside. Once I got here, I felt comfortable to stay a while. The staff is very nice, and I like the recreation here. They have a lot going on. I play bingo the best! My sisters come to visit me on a regular basis, and I have a lot of freedom. People always want to come to Westside, and I always recommend it."
~ Margie Hudson
"I came to Westside for Rehab after I broke my hip. I really appreciate the staff here because they are excellent, and I am getting better everyday. Therapy gives me strength. I also enjoy making crafts with recreation and I crotchet blankets that I give to others."
~ Barbara Carlson
"B.J. and I have been friends for about 35 years. Being alone wasn't good for him, so he moved in with us and I have been taking care of him ever since. When it became apparent that I could no longer care for B.J. at home, we decided on another Skilled Nursing Facility. I thought that that place was good, until it closed, and we brought B.J. here to Westside. He was happy here right away! Eric, his Therapist, performed miracles, and got him to walk without any pain! They gave him a special chair that reclines. He's happy. He's always smiling. At the other place, he was sleeping all the time. Here he's up, he reads, and participates in recreation. I think he feels secure. You never see the nurses just sitting behind a desk doing nothing. I know that I made the right decision bringing B.J. to Westside. I never worry about him receiving good care. I would definitely recommend this facility."
~ Jan Irwin
"They were always willing to lend a helping hand and lend assistance to anything I asked. They seemed to be taking good care of [Resident]. April was very nice and helped us out a great deal. I know they were right in tune with the way they treated him, and I really appreciated that. I would tell them that my experience there was pleasurable. It was a clean place with a knowledgeable staff. They were on top of things."
~ Responsible Party for Patient WF (April 2017)
"They have very kind people there, and I miss them. They were very good to me. I love everyone there. If I needed some place to go again, I would go back there. I would recommend it to anyone that needed to go there. They are very nice."
~ Patient LS (May 2017)
"The staff was amazing and gave her very compassionate care. They treated her like an adult, a human being. The director was wonderful. The whole staff was amazing. I would tell them that they are very compassionate. The staff is amazing. I would feel comfortable putting a loved one there."
~ Patient NC's Family (June 2017)
"I would recommend them 100%. I would tell them that the program is goal-orientated with meeting their needs. They break it down to everything being very specific, time-based, and doable. It includes all of the important factors that are needed. Each individual gets assessed and then they work out a program that's specific to their needs. It's the way everyone pulls together to do the job. I really liked that it was that way. When I went there, I did not think that some of my needs were going to be met, but I was wrong. They were more than met. For instance, I had been told before I went there that I could be there for X number of days and after that, I had to be gone because of my insurance. While I was there, they basically asked if they could look into that for me. Four people came in when I was in physical therapy and said that what I was told previously about the program was wrong and they wanted me to know that I could and should probably stay longer because it would be advantageous to me. I liked that they went above and beyond."
~ Patient SC (June 2017)