Westside Care Center is a Greater Hartford Memory Care Center. At GHMCC, our dementia care team guides and supports you and your family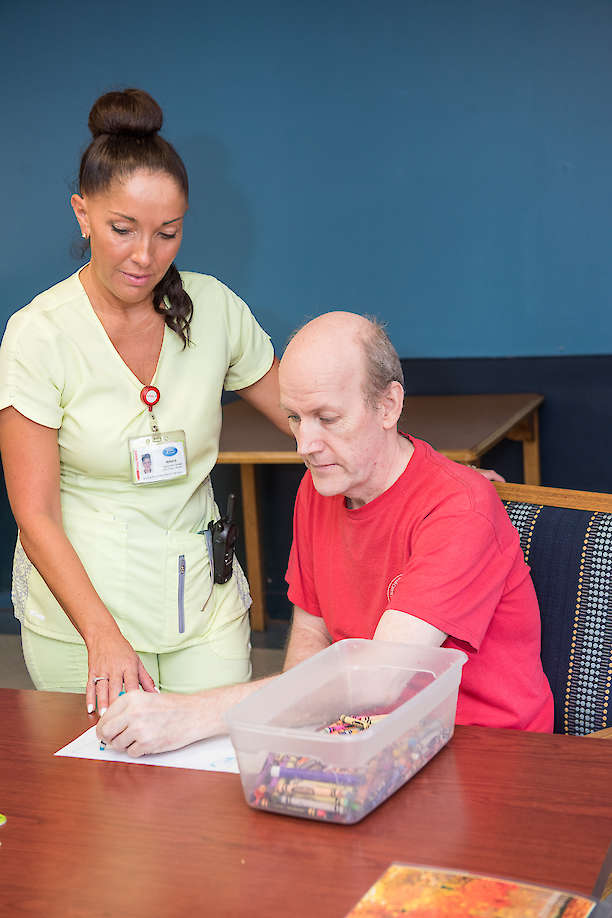 members as they transition to our centers.  Upon admission to our program, residents' specific needs and lifestyle patterns are identified and addressed through the assessment and individual care planning process.  
Our Memory Care Program includes services, caregiver training, an environment based on those recommended by the Alzheimer's Association and Dementia Care Professionals of America.
Learn more about Greater Hartford Memory Care Centers by clicking here…
Westside's GHMCC program consists of the following key components. When searching for a memory care program for your loved one, ask about these core pieces to ensure your loved one if getting the best possible care:
Full-Time Program Director
Specially-trained, supportive staff
Comprehensive Therapeutic Activities
Facility Psychiatric Coverage
Comfortable, quiet, safe and secure environment
Enclosed outdoor area